iT360 has been through a transformative change the past 12 – 18 months and even more so at an Executive level.
In this article we chat to three senior leaders within the business on their respective insights and thoughts of the year and for the business.:
Steve Sherwood — Head of Sales and Customer Experience
Jess Mason — Head of Marketing and Brand Experience
Callum Galloway — Head of Operations and Corporate Services
Steve Sherwood on Making a Positive Impact
I think we are under no false illusion that 2020 has been very unique and ultimately presented itself as a year of fight or flight.
Leadership, culture, pivoting (almost the buzzword of 2020) to offer enhanced value for our clients in a new environment – everything changed before our eyes…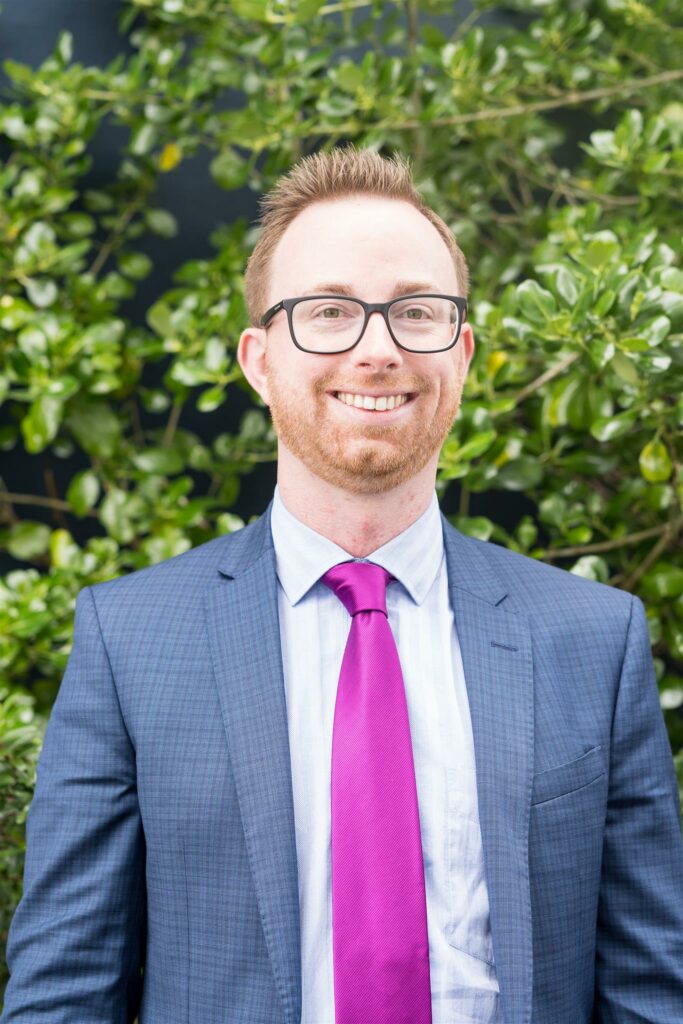 We chose to fight, not only for ourselves but for our customers and focused on delivering solutions that helped shape what we perceived as the "New Way of Working" and to enhance customer experience.
Fortunately, our bets paid off. We are seeing many more clients operating on a hybrid work platform (Home/Office) with the primary place of work being from home.
Interestingly enough, I feel there is more traffic on the road than ever!
The work from home environment presents itself challenges; security, accessibility to quality broadband, quality time with family versus spending more hours working, client meetings.
As an established IT company of near on 26 years, we have weathered many local and global economic obstacles, however, I feel that COVID-19 has presented New Zealand with an opportunity of advancing remote working 4+ years.
It has tested us through level 4 and 3 lockdowns, it has forced the incumbent network operator to ensure broadband within New Zealand is robust and has dovetailed this into many consumers and businesses questioning the fabric of their security offering.
2020 has taught me that communication and enablement go hand in hand. On one side of the spectrum, clear, concise communication goes a long way, and trust of your employees by way of enabling them to make tough calls and to run with solutions (with myself being the "support office"), has been one of the most freeing experiences I have gone through as a leader.
Good framework of architecture through to robust processes as a business and being there as a support mechanism for the team has really showcased what our team can truly deliver, and when I mean truly deliver, I am referring to creating and executing solutions that not only make a positive impact in efficiency for our customers and taking that next step to helping our customers' customer.
Moral has always been at the heart of iT360, as we are an organisation that walks the talk around people first. It has required me to modify my leadership approach, step back to become more of an enabler and support system to the team, and this approach has paid off in dividends and indicative in our customer satisfaction results.
For me personally and as I draw to a close on 2020, my question to other senior leaders is "What are you and your organisation implanting, changing, or creating to make way for a new way of working; not only for your customers but for your employees as well?"
Jess Mason on Learning and Unlearning
I joined iT360 on the 3rd August 2020, and two weeks later we were faced with a second lockdown. I am no stranger to working in adverse circumstances or making the best of a bad situation and having been through the first lockdown with a previous company I felt adequately prepared for it. After all, I had just come off a successful brand relaunch in the first lockdown and I had a mindset of "this too shall pass".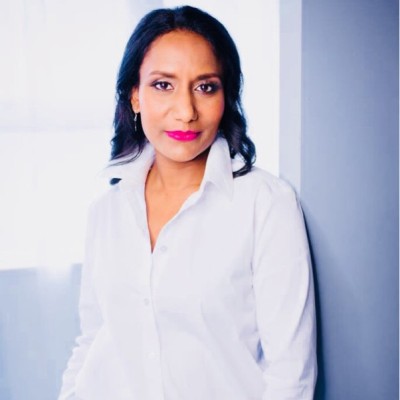 However, if the pandemic has taught me one thing, it is that one should not ever assume that you are 100% prepared nor should you ever feel comfortable that there is a state of equilibrium. As a strategic and growth marketer, the pandemic felt like a new market opportunity was being created across all industries or sectors. Its evoked feelings of 'blue ocean' thinking.
For me as a mom, wife and career woman it wasn't necessarily a new normal but introduced a new way of working as a family and business unit. I watched as some families struggled through, whilst others seemed to have everything pretty much under control and my realisation was that everyone had to create their own level of normality or sanity. My home became a series of schedules stuck on a wall which was more a guide rather than a rulebook.
Thankfully, I married well (laughs), and my partner is a fully engaged father so while I was in a Team's meeting, he was spending time with our son Milo. We made the decision that our first priority had to be our family unit and how we balanced that, so we tried to create as much consistency and stability for our little one, and for our marriage. That was our non-negotiable.
Everything else then seemed to fall in place.
Don't get me wrong, we had those moments of outbursts or woe is me from all three of us, but I've found that if the core is grounded well, the rest pretty much comes back to balance at some point.
At a business level, I did feel that initially there was a sense of naivety within most companies; that operationally things would remain the same, that staff would need to deliver against the same objectives, and there was an initial lack of understanding and empathy amongst senior leaders. What businesses and probably most managers had not anticipated was this sudden overnight impact of workload on family life.
CEO's and MD's fundamentally became stay at home dads and where prior to COVID you could 'escape' to your office for some peace and quiet, your entire home was now your home office, schedules and meetings worked around your home life, and we all became teachers overnight. Talk about a rude awakening!
A key insight for me which I continue to live by and which I took out of COVID however is the theory of 'learning to unlearn', which everyone has had to embrace in some form.
It's the theory that before you can move forward, implement anything new or enhance yourself, you have to empty your cup and embrace new thinking. So, you have to unlearn those practices that might have worked a year ago and learn a new practice, or system that is more conducive to the current landscape.
And it's not about sugar-coating or back engineering your current systems to make them work but being brave enough to realise that your entire operating model probably needs an overhaul if you want to remain relevant.
As a marketer and with my background being in brand marketing, I have always had a natural appreciation for brand connecting with the consumer and companies having a purpose first. Somehow over the years many companies have lost sight of that especially within the Tech industry. The last year has flipped this on its head.
Brand has become the primary focus once again, as opposed to products and solutions. Companies have had to rethink how and where they engage with their customers, so deep understanding of the customer journey has become more important than ever. It's almost liked the world has returned to Marketing and Customer 101.
Customer relationships which should always be at the forefront of the business strategy has resurfaced across B2C and B2B as if it's a new mantra. Now more than ever customers want to know they can trust and believe in their service providers or the companies they interact with. Agile working which has always felt like a buzz word is now a key strategic imperative across the business from Operations to Brand and how companies show up to their customers.
Moving forward businesses will continue to focus on automation and ecommerce as key imperatives. Remote working is a way of life and we see this happening already with big companies such as Twitter, Unilever and Facebook.
Collaboration tools such as Teams and Teams calling will become a bigger part of a company's arsenal. And companies will need to invest more into the right technology, hardware, or devices to improve staff and operational efficiencies.
Investment in technology is not a luxury but a necessity. Marketers are still going to feel the brunt of this with budgets being severely compromised, which is a shame because cutting the marketing budget is strategically the wrong move. It's a reactive move based on fear.
Digital and content rich strategies should have been a strategic pillar regardless of COVID, but how are marketers continue to upskill themselves to fill those gaps previously held by agencies or outside suppliers is going to be an imperative for SME's and larger organisations alike.
Overall, I always remain optimistic that this too shall pass. It's like any perfect storm; batten down the hatches and keep pushing through and continue to unlearn what we've learnt to make way for improvement!
Callum Galloway on Adapting to Change
Can you tell us how your role as a Senior iT360 leader has had to change over the last year?
What leadership has not changed this year right? One minute you are looking at having a better year than 2019, the next minute, you find yourself putting together DR plans for your clients because they are coming to you for assistance with managing their business which has now been thrust into the pits of a pandemic.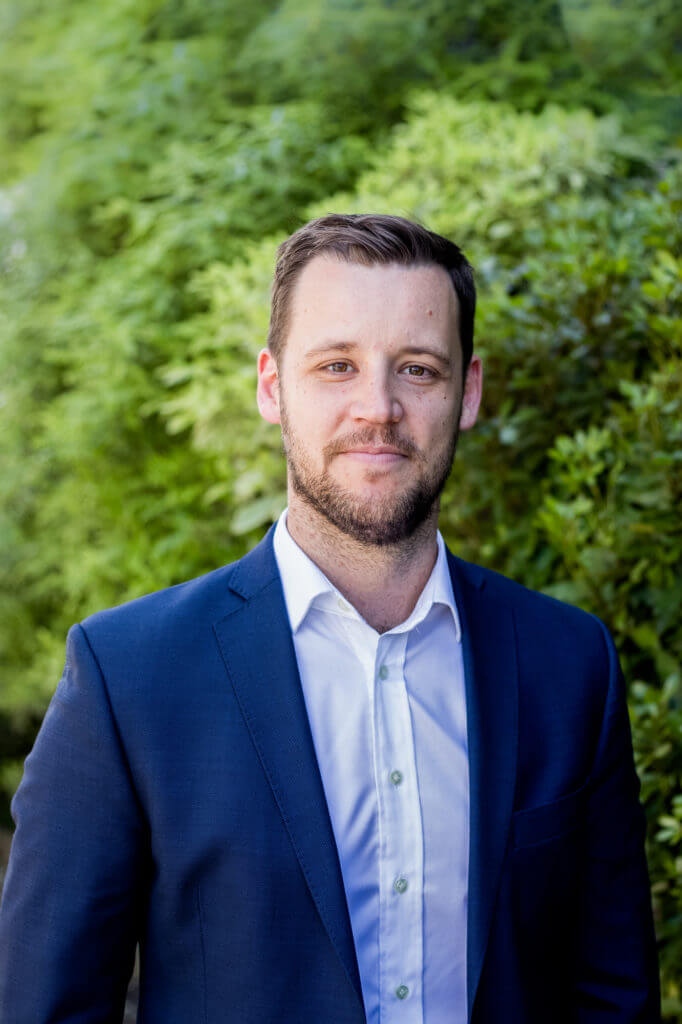 Leadership to me has always been about supporting those in your team. There is nothing like a pandemic to get you in the supportive headspace and quickly.
We were after a good 2020 and firmly believed we had built strong foundations in 2019 to set us up for just that into 2020, however with how things turned out, your focus simply has to change from not just strong business objectives but to including strong people objectives.
'How well are my team going, really?' 
'How can we support our staff who have kids being home-schooled now?' 
'How can we intentionally create a sense of community with this enormous void of human physical interaction?'
It has certainly been hard, and I think I have failed more times than I succeeded. But that has simply been my experience of 2020.
It has been about GRIT!
To keep on going to get through the tough times but doing what you can, when you can, however you can, to ensure the team are ok. They may not be thriving with the challenges of 2020 but doing everything you can, in order for them to not dip below being ok should be a priority.
So yes, it has been a hard year for business leaders. They are not immune to the stresses and weight of the challenges. In summary, my role has moved heavily into support of anyone that needs it in the business.
How has iT360 evolved, changed or transformed over the last year within your area specifically?
My role has certainly expanded to encompass more areas and responsibilities. Establishing new parameters within the projects team to keep the team focused has been a huge priority to deliver a better project experience for our customers.
The establishment of a new Client Onboarding department has been necessary due to the volume of new clients coming into the iT360 family this year.
Overseeing the Service Desk Department with our new Service Desk Coordinator Josh Tait has meant a significant change in our business.
It is never easy replacing people that have a strong history and experience within the role and that does take time, however, I feel that the department will be in a better way going forward to deliver better experiences going forward.  
How did you and your team tackle COVID whilst ensuring that service delivery did not fall through the gaps?
This was a challenge for every business. First things first, we huddled around a whiteboard to try and gather as much information and input as we could.
We put strong plans in place to ensure we could continue supporting our clients as they would be going through the same thing as we would. We pep-talked our team to brace themselves. We kept the lines of communication open with our clients and assured them that we were going to be here for them; that the hours were not going to be a problem, we would just make sure our clients were ready and able to work where they were able to, mostly from home.
We kept a spreadsheet on the status of our clients and their remote working situation. This required getting constant feedback of what clients needed via the respective account managers. And then we simply rolled up our sleeves to get things going.
The first lockdown for iT360 was extremely stressful as I am sure it was for everyone across New Zealand. We were privileged to be able to continue supporting our clients as an Essential Services business, as many businesses lost that opportunity due to the enforced restrictions.
Let's talk about how you remodelled service delivery in iT360. How does your current team differ to what you had a year ago and why was this shift important?
It has certainly been hard to focus on the business this year. So much has been about survival and getting through the next wave of challenges. We had to grow our Service Team from four engineers to eight within the Service Desk due to the demands from our clients as well as the growth we have come to see.
Onboarding has taken a huge focus thus creating a specialised role for Chris Jordan who previously headed up the Service Desk area.
Thankfully for us, Chris has a passion for customer service and is a very talented engineer as well. Overall, I feel fortunate that we have such great members in our team.
What words of advice can you offer other senior leaders as we move into the new year?
I am a parent of two young kids; I have a wonderful wife and our business has grown from 14-24 in a pandemic. Change is ramping up still in terms of what our customers want and how we deliver. I am sure it is the same in every industry. I think in amongst all the work and challenges, senior leaders need to focus more and more on rest. 
Whether that is literally prioritising sleep to be our best selves or simply re-prioritising what is important as opposed to just moving onto the next big thing. There will never be enough time in the day, but we certainly can increase the value of the time we have by bringing a rested, healthy version of one's self to that time we have been given. 
What books do you have on your bedside stand or are reading right now that you can highly recommend?
How to Talk to Kids so they will listen.  
Perfect Management / People Leadership reading.  
What are your plans for this Festive season?
Taking the new bike out to the mountains, many beach trips, planning for 2021 and trying to figure out how to deliver on all the requests my three-year-old puts forward to Santa when he met with him this past weekend.