Why Teams Calling Is the Perfect Solution for Your Business
As businesses continue to work remotely, staying connected has become increasingly important. Calling with Microsoft Teams allows users to make crystal-clear calls right from their PC, tablet or smartphone. Whether it's a one-on-one or group meeting, Microsoft Teams Calling ensures that you stay connected no matter where you are.
This also includes calls from outside your company. With the ability to make or receive calls from any phone number, you can rest easy that your customers can easily reach you.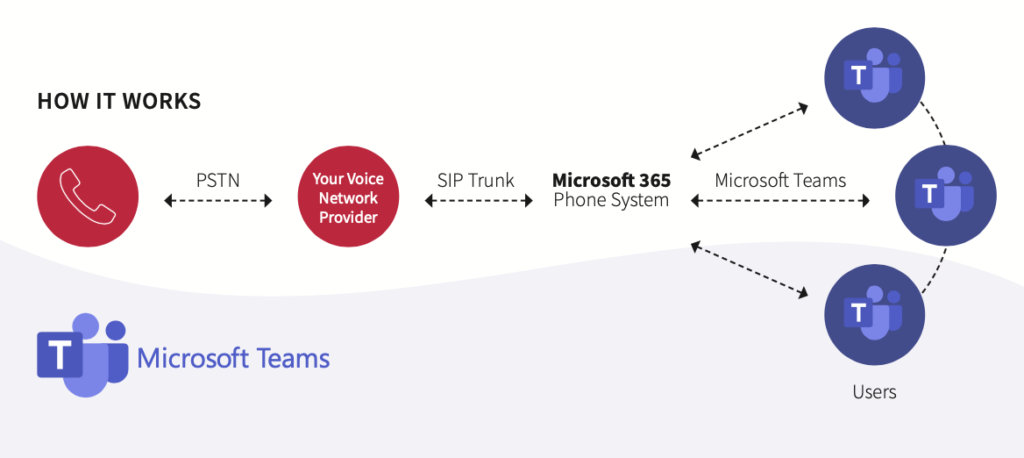 Stay Connected with Microsoft Teams Calling
Built for Productivity
Microsoft 365 Business Voice is a cloud-based phone system built for productivity. It integrates into Office 365 for an all-in-one communication solution that brings together calling, meetings, and messaging into a single application, Microsoft Teams.
Connect Faster and Easier
Start a call, schedule and join meetings more easily, right from Outlook. Your attendees can join just as fast from Outlook or any web browser without application downloads or sign-in required.
All-in-One Communication
Transform how work gets done by unifying calling, chat, meetings, calendar, email, and hundreds of other integrated applications.
Microsoft Teams Calling is the perfect solution for businesses looking to stay connected with customers, colleagues and business partners around the world. With crystal-clear audio quality and no hardware installation or cords needed, it's easy to make calls anytime, anywhere.
Contact our team today to find out how you can take advantage of calling with Microsoft Teams.