We are proud to showcase our success stories through case studies. Our case studies provide an in-depth look at how our services and solutions have enabled clients to achieve their business goals.
Through these detailed accounts, you can get a clear understanding of the impact our work has had on real businesses and organizations across various industries. We invite you to explore our collection of case studies and gain insight into the impressive results that can be achieved when partnering with iT360!


When Speed Matters: How iT360 Rescued Jay Cee Welding From Their IT Predicament
Jay Cee Welding Limited, a prominent welding and fabrication company based in New Zealand, faced a significant IT predicament that jeopardized their day-to-day operations. Their existing IT provider abruptly terminated their services, leaving Jay Cee Welding in a difficult situation. Given the critical reliance of their business processes on IT, the company urgently sought a new managed service provider to minimize downtime and ensure seamless operations.

Enhancing Efficiency and Streamlining Operations
Waterware, a leading wholesaler of plumbing components, realized that their existing IT infrastructure was no longer meeting their evolving needs and challenges. The catalyst for change culminated in a specific incident that prompted the leadership to approach multiple IT providers, seeking proactive support and reliable service. Eventually, they partnered with iT360, who facilitated Waterware's transformation with Azure Virtual Desktop and managed services. The migration led to a seamless transition, streamlined internal processes, and significantly improved operational efficiency that boosted productivity.
How Kennerley Retail Investments Stays Ahead in a Fast-Changing Industry with Managed Services
Kennerley Retail Investments recognized the need for proactive IT support in the face of a rapidly changing industry and increasing cyber threats. Previously relying on iT360 for ad hoc assistance, they decided to transition to a comprehensive managed services plan. This strategic move allowed them to focus on growing their online presence while ensuring robust cybersecurity measures, regular data backups, and efficient IT equipment procurement. By partnering with iT360, Wayne and his team can now concentrate on providing exceptional products and services to their customers without worrying about IT-related challenges.

AR & Associates Switches from a Solo IT Provider Seamlessly
Working with a small or solo IT provider is great when you're starting out. They cost less and oftentimes, are easier to work with. But as your business continues to grow, these pros suddenly become cons. What if your provider suddenly becomes unreachable and your server needs some maintenance? What if they go on vacation or is out sick and your entire email system stops working?

Finding a More Proactive IT Partner: How Wilson Harle Switched IT Providers During the Pandemic
When COVID-19 started, Wilson Harle was forced to reevaluate their IT provider. They realised that they were receiving reactive support, rather than a proactive one. They decided to switch to a managed services provider that offers proactive support and one who understands their needs.

From Frustration to Satisfaction: How DHC Switched IT Providers Without Disruption to BAU
DHC Consulting Group Ltd. is a structural and civil engineering consultancy that outgrew their existing IT provider. When COVID-19 hit, they needed reliable and proactive IT partner to guide them during these uncertain times

How Makita Migrated to Zoho Desk on Its Busiest Month and Breaking All Records
When an organisation outgrows its current IT infrastructure, they'll definitely feel pain one way or another. It's during these times when business leaders step up and need an IT partner who can deliver.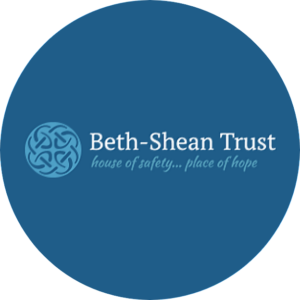 How Beth Shean Trust Stays on Top of Cyber Security and Keeps Their Customers' Data and Other Information Safe
When it comes to protecting your business' data, it pays to be proactive. Beth Shean realised that the world changed significantly since they started. With that change came increasing security threats that, if not mitigated, can lead to bigger problems.

Switching IT Providers Is as Easy as 1-2-3
No one likes a breakup but sometimes it's for the best in order to move forward into your desired future.

No More Business Blind Spots: Key Industries CFO Now Knows Exactly Where They Stand
Surprises in IT are never a good thing. You want your IT to always be working in the background proactively identifying and addressing issues before they become actual problems.