Collaboration software is a crucial part of productivity. But the overwhelming emails and calls make collaboration difficult. Therefore, team collaboration software is the new trend for many organisations. We want to present to you our top choices of collaboration tool. Evaluating them on four characteristics. Here's a quick summary of our recommendations under six criteria:
Collaboration Software Rankings
Most powerful search power & information management
Easiest to interact with outsiders
Now, let's investigate them in details…
Microsoft Team – the ultimate collaboration software.
It is a chat-based workspace of Office 365. Microsoft Teams combines workplace chat, video meetings, file storage and application integration. Out of all the software in this list, Microsoft Teams is an ideal candidate for businesses that use Office 365 daily (which most of us are).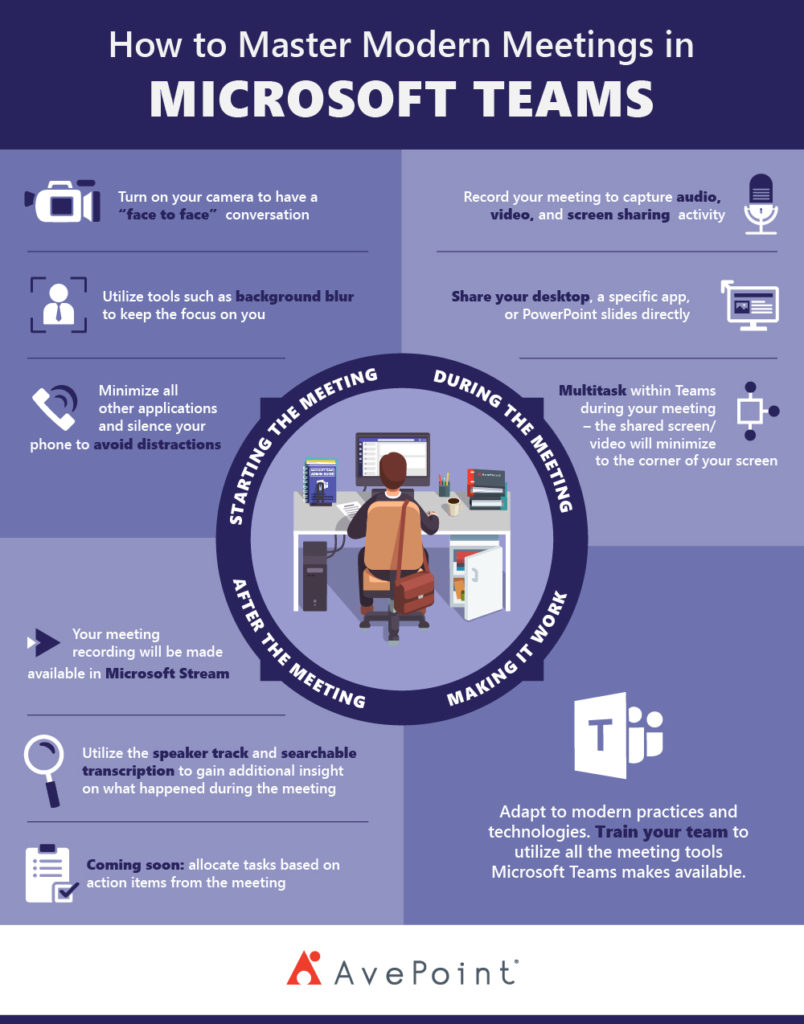 Notable Features.
Microsoft Teams proved that it is a worthy protégé of Skype for Business. Its has all the basics (call, video conferences). Even within a team, designating channels to a different topic of conversation is possible. Microsoft Teams has chat-features like sending GIFs, stickers and emojis. Like SFB, share screens function is a given. In short, it's an enhanced version of Skype for Business.
For collaboration, there're a few notable integrations include MailChimp, Facebook Pages, Trello & Lucidcharts. Each app can be open in tab. Either with a person or a team, is up to you. Microsoft Offices integrations is a given and using them will be seamless.
In terms of data security, Microsoft Team has Office 365 enterprise-grade cloud. This means it must adhere to the strictest compliance standards and data encryptions.
[table id=1 /]
In between 2016 and 2018, MST users had increased from 3% to 21%. People predicted Microsoft Teams would continue to grow even more by next year. While part of it's success partly because of its availability to Microsoft Office 365 users. Microsoft Teams itself is too, giving users great experiences:
"I use this program for private and business purposes, although a bit more demanding program, it gives me a bit of fun while working." – Stefan's feedback of Microsoft Teams.
Slack is one of a few collaboration software that has it all. It is simplistic, easy to use and organise. The impressed feature is how effortless to communicate across teams, within teams and having conferences. Users rated 4.6/5 for its "Ease of use" on GetApp.com
We think Slack prize feature is its integrations capability. Slack has more than 1,500 app integrations, a lot more than most of its competitor. Slack Premium also allows users to access its powerful app builder and API, letting users build any integration desired. This feature alone makes it the #1 choice users who like to customised or design tools.
[table id=2 /]
Slack is great, but not without fault, and its greatest weakness is the security risks. In short, the vast amount of integration apps. Users ability to customised integration is the loopholes. As this function somewhat weakened their data security. The system bug scandals back in 2017 left Slack users with cold-sweats. Most noteworthy is Slack acknowledgement of their failure. As a result, the company is now investing more into their security.
Facebook Workplace is Facebook's version of Slack. In a way, it's like a love child between Slack and Facebook – having the best of features from both. The internal messaging and feeds work the same as its social media side. The Workplace account is only visible to people in the team/company and is separate from personal accounts.
[table id=3 /]
It does all the basic of internal communication: Video chat and call. It is also keeping its social media features of posting and commenting. Users can create groups and adding people in according to the group focus topic. One unique thing about Workplace is its a multi-company collaboration. Meaning that you can add other people outside of your organisation hassle-free.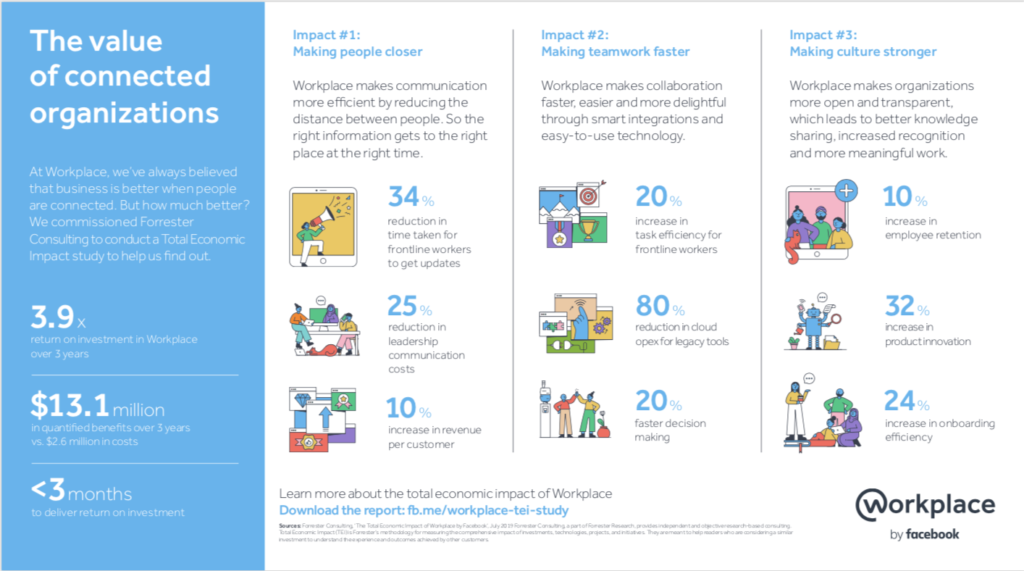 Despite their lack of features. Facebook Workplace is continuing to grow and is growing quickly. They also make sure that their success does not go unnoticed. They did a Total Economic Impact study on organisations productivity by using Workplace. The research shows promising collaboration productivity growth.
Confluence is one of the first few workplace-collaboration software on the market. It capabilities include creating, review ing and finalised project.
Known for powerful search capability, as they put it Confluence is "Wiki Engine on Steroids". Confluence is one of the pioneers, therefore, it is one of the oldest collaboration software in the market.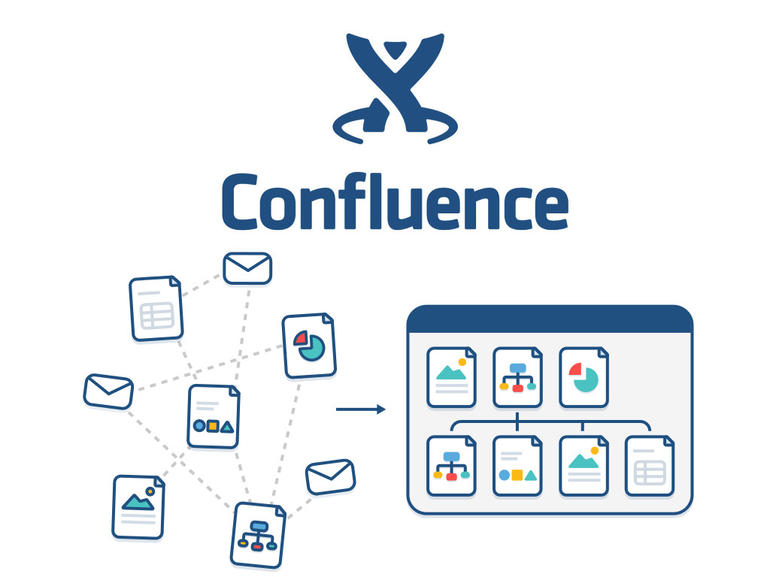 This software is content-focused, which means there's not much internal communication. Users cannot message or call their team, and definitely can't host video conferences. Commenting on other's work is the only feature resembles internal communication. Hence, if you are looking for an all-in-one software, Confluence might not be an ideal choice.
[table id=4 /]
Conclusion
There's no one size for all, each business has different needs and requirements. Hence, it is in your best interest that you test more than two collaboration software.
To read next
Messenger App for your business: How to choose?