Microsoft Teams and Skype for Business are giving many users question, as it often overlaps when it comes to functionality. It does not mean that you must choose one over another. Skype's 'empire' has a new promising successor – MS Teams.
Will this change anything at all? YES, it will. More and more companies would find that MS Teams isn't another communication app – It's Skype x3000.
Learn How Microsoft Teams Can Transform Your Business
Watch these videos to learn everything you need to know about how you can use Microsoft Teams in your organisation
MS Teams vs Skype for Business: Here's What You Need to Know
Both MS Teams and Skype are communication tools used by many organisations to help them grow their business and improve their productivity.
Skype for Business supports voice calls, video conferencing and chat messages. It also offers video conference calls that support up to 250 people. Users can also transfer calls, and dial using real phone number if the other person isn't online.
In terms of daily use, people can use it for online meetings especially for multi-location offices; or, more recently, because of the coronavirus pandemic.
Bottom line: Skype for Business is a robust communication tool. 
While Microsoft Teams have the same calling-functionality of Skype for Business, MS Teams is designed primarily for collaboration. The biggest differentiator is the latter's integration with hundreds of apps that extend its feature set further.
MS Teams users have the ability to collaborate in real-time no matter where they are. For example, Skype allows you to share your screen during a video call, but only one person can make changes to a document.
With MS Teams, whether in a conference call or not, people can work on the same document at the same time within the app. This helps improve productivity because you don't have to use multiple software nor have issues with duplicate files.
Microsoft is the provider of both software and part of the Microsoft 365 business package. Users' data are safe and secured under Microsoft strict compliances and enterprise-grade security.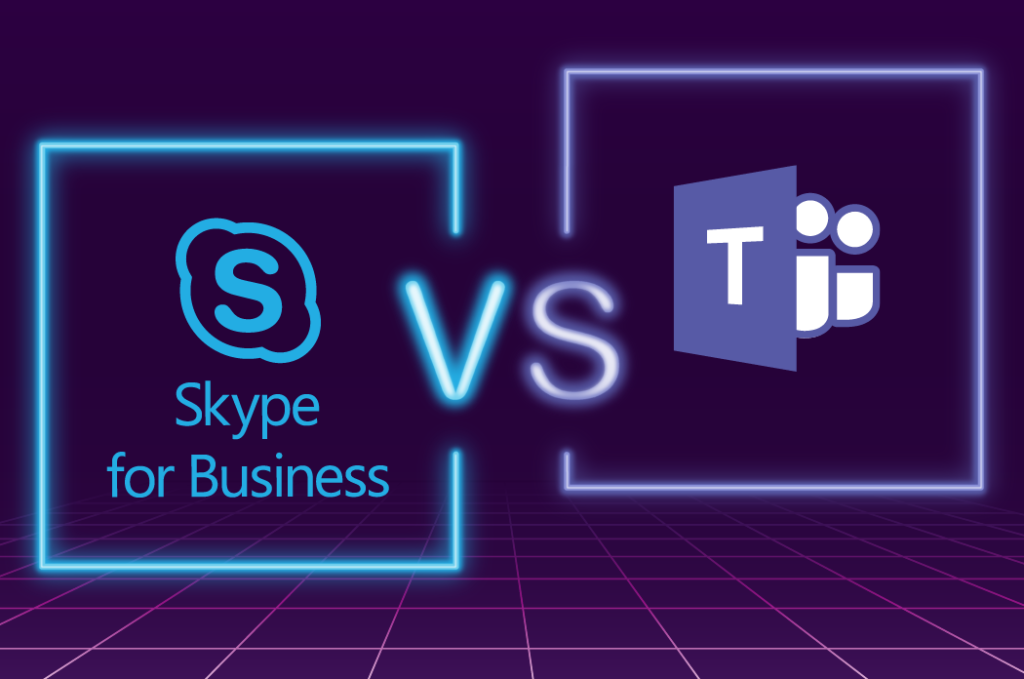 Skype vs Microsoft Teams: No Need to Choose
Microsoft Teams will takeover Skype for Business as internal communication AND collaboration platform.
Organisations are not required to choose between the two. If you are using Office 365 for your business, our only advice to you is to transit to Microsoft Teams as soon as you can.  
For existing Skype for Business users, will have to transition to MS Teams by July 31, 2021—which is the date set by Microsoft to retire Skype for Business.