The gender discussion continues to be an intriguing one when it comes to the Tech sector. Even after New Zealand became the first country worldwide more than 125 years ago in which women attained the right to vote, the sector is still highly skewed towards males.
In this article, we interview two women in technology about their experiences and thoughts about the industry.
Interview with Hilary Walton
In this article, iT360 spoke to Hilary Walton, Chief Information Security Officer of the Kordia Group on her thoughts around this and advice she has for businesses and women.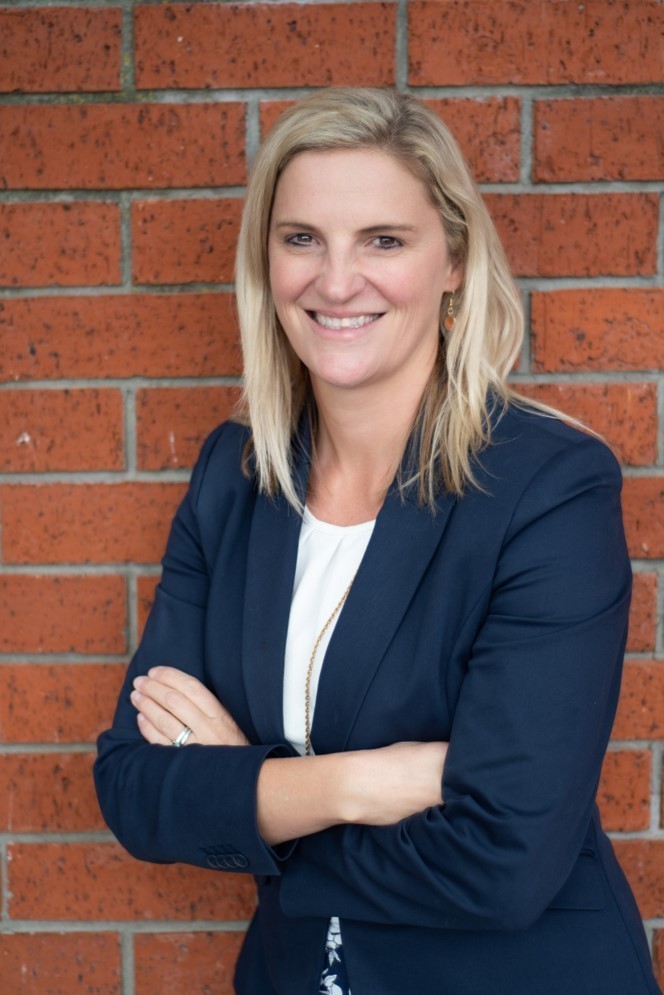 Hilary Walton is responsible for the business-critical connectivity, cyber security and cloud solutions for clients in both Australia and New Zealand within the Kordia Group. That is how her business profile describes her.
After chatting to Hilary though we got to see that she is much more than this. She is not your typical chief information security officer. Hilary is also a Security Culture expert, a Psychologist, an author, an IT and business transformation leader and a mother of 3.
She also wants to make the world a better place by inspiring more diversity in the Tech sector. When recounting what AUT lecturer and She# founder Dr Mahsa Mohaghegh said that "The stats about women in leadership are also concerning, with only 25 percent of local tech business having equal representation in this space. This is another situation that really needs to change to help improve the stats across the board," we knew we had to speak to Hilary about her viewpoints on this subject.
How do you feel the role of women in tech has evolved over the last decade?
Slowly, too slowly. I think back to my experience of growing up. The first job I wanted to do was to be an astronaut, then it was a vet, and then, I hit society and the only job I could see in business for a woman was to be a secretary. Now there is nothing wrong with being a secretary of course, but it does illustrate that a young girl full of dreams and aspirations, is affected by what they see reflected in society. At university, I did actually work part time as a receptionist, and I think that's when I realised that all the studying, I was doing, was so that I could do something else, and the dreamer kicked back in.
I think it is important to acknowledge that I have had a privileged upbringing.  While I have grown up in a patriarchal society no doubt, as a white middle-class woman I was lucky to have had great schooling and extracurricular opportunities, a great group of supportive friends as well as all the basics like food on the table and parents who loved me without boundaries and who believed I could be, and should be, anything I wanted to be – the "you go girl" mentality was firmly embedded.
As far as women in tech are concerned, the number of focused efforts to get more girls and women into tech are certainly helping and need to continue. My experience of speaking to students at universities and polytechs about tech and security is, that over half of the classes are women. So, we are certainly attracting more and more to the industry, which is fantastic. The thing I worry about is that we are not keeping them in tech.
Women are self-opting out usually when they hit the $70-$100k roles, which tends to coincide with the thought of how they are going to manage being mothers AND being women in tech. Being in tech they are maybe more likely to have a male manager, and they are looking around at how other women going on maternity leave are treated and the career pathways, or not, before them. They are leaning back from their careers when they should be leaning in (as Cheryl Sandberg would say) to jobs that are rewarding, enjoyable and are worth being away from baby for. They think 'my salary is only just covering our childcare, it's not worth it, I should just stay home', but that sets them up for opting out of higher paid tech roles in the future and reduces their future earning potential. It is short term thinking.
Do you feel women are being given enough of a platform in this space?
I see many good platforms to celebrate women in tech now, example the Reseller News Women in ICT Awards being one of those, which is extremely positive. It is a hot subject and one with much interest and attention because of its importance to fuelling the tech sector with skilled people and because it is the right thing to do. However, there is still lots of work to do in workplaces, and generally at the management, senior management and Executive level, as so many trickles down from the top. For example, it is common that a male will get praise for their technical skill and a woman will get praise for their organisational skills – even though both are in technical roles. We need to remember, that the patriarchy is a system, it is not a bunch of bad people. It is a system that has run for hundreds of years and that it takes time change mindsets. It is also a system that has meant that males too have often had to conform to the stereotype of being aggressive, un-emotional and dominating. And there are lots of males out there that that does not suit, as much as it has not suited all women to be outsiders, be likeable and be dominated.
Are we introducing our young girls into this field as much as we should and what can be done better?
When we think about changing mindsets, it means we need to check ourselves and also others, and keep the discussion going. It is so embedded that I even catch myself conforming to societal norms with women being pigeonholed one way and men being pigeonholed another.  For example, I have two boys and a girl. And truth be told, there are times I have guided my little girl to maternal things like dolls and prams, instead of science things like planets and stars. So, it is not easy to make sure you provide all the right experiences for children, or people in the workplace, so that they see technology as viable options. The point is I am trying, and we need to keep up the effort and 'check' ourselves and each other more often.
Another keen crucial thing to be done is a fairer representation of women in senior management and executive technology roles. It's hard to be what we don't see.
And a one-liner word of wisdom you can give to women in this field and in general?
You belong. Don't pretend to be it, just decide and be it.
Interview with Saba Samiei
Saba's mission in life is to do her best in creating a better future for humanity and all that lives around us. She has quite a diverse experience in the tech industry from hands-on coding to leading multi-million-dollar transformation projects.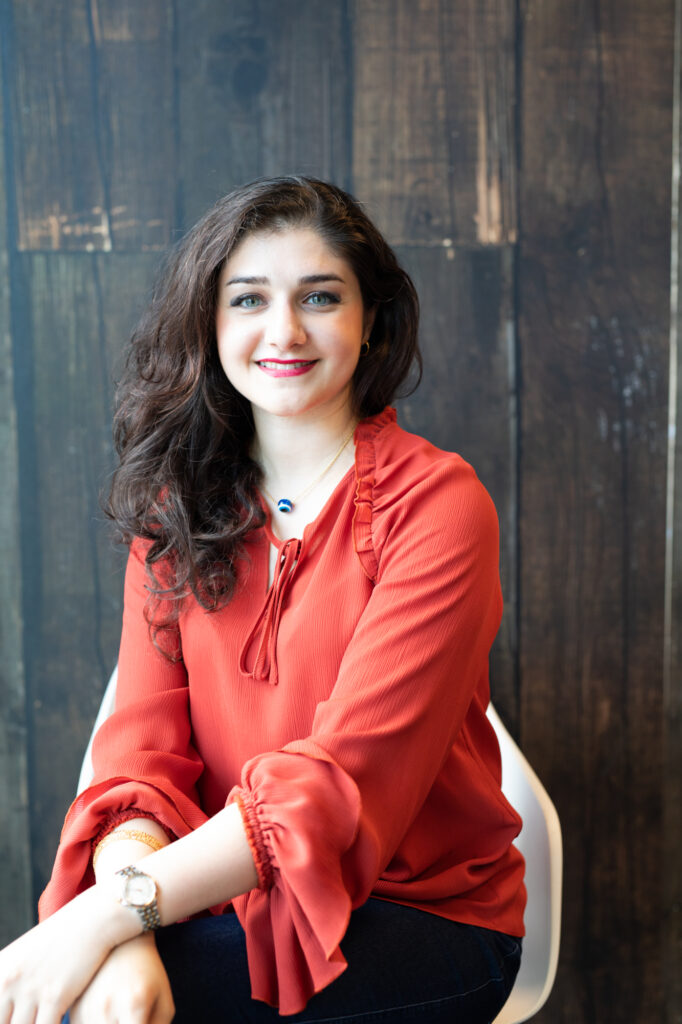 Saba developed an in-depth passion for artificial intelligence back in 2017 and has dedicated her life outside of work to this topic ever since. In 2017, Saba was recognised as the top 3 finalists in New Zealand CIO emerging leader awards and top 4 finalists in Women of Influence Young leader awards.
In 2019 she has been recognised as New Zealand Reseller News 30 under 30 and has recently won the Rising Star awards at Reseller News NZ Women in ICT awards. Saba has recently founded her own company called Comfort.AI with the intention to make artificial intelligence the comfort zone of her audience.
She is also contracting at Microsoft as a partner development manager, helping New Zealand businesses grow using Microsoft technology. Saba's motto in life is "I'll find a way or make one!"
How do you feel the role of women in tech has evolved over the last decade?
I cannot speak of the last decade or compare it with the time prior to that as I have only been in the workforce for 8 years. What I do know is that while a lot of progress has been made there is still a lot more work to be done not just to embrace gender diversity but all types of diversity example talent, culture, sexual orientation, disability etc. I also know that women bring a compassionate side to the business which is fundamental to embracing diversity and creating an inclusive work culture.
You won an amazing award recently. Tell us more about this and what it meant to you and for women of your generation?
Ha-ha! Yes, I am very humbled by this recognition. The award that I won was Reseller News NZ, Women in ICT award, rising star category. This category and award recognize women with less than 8 years of experience who demonstrate a commitment to continuous career advancement with a proven desire to reach the next level of professional development. I came to New Zealand as a 22-year-old, from a completely different world with no family or friends here. I had no idea of the country I was coming to and what the future was going to be like. I only had one very clear goal in mind and that was to be a good citizen of this new world and everyday be a better version of myself. This meant that I was and still am competing with myself every day, and as someone who has her head down and works continuously, I sometimes lose sight of what I have achieved. This award meant too much to me because it was a good reminder of my achievements over the last 8 years. I also think for anyone who gets nominated, makes it as a finalist or wins this award it shows them the same level of appreciation. I am thankful to RSNZ for sponsoring this every year!  
Do you feel women are being enough of a platform in this space?
I think the industry as it stands today is built on some legacy mindsets and anyone with a different voice than that of the existing ones disrupts the status quo and therefore can and will be treated differently. This happens to you regardless of your gender however, because most of this legacy mindset was built on a more male centric view, women see and feel these differences the most. From what I see, we have come a long way, but we also have a long way to go. The day we no longer need 'women in XX' initiatives or the day that you no longer see news headlines like "First women in a particular job" is the day that we can say women are being enough of a platform. Same goes for all other traits of diversity.   
You are regarded as a thought leader when it comes to AI. Do you feel the industry is introducing enough young women into this specific field quickly enough or even doing enough to encourage women to participate in it?
No, I don't. I think we do not have enough people being encouraged to learn about AI in general and specifically women in this field are incredibly rare to find. I think this has some to do with the fact that the education system always plays catch up when it comes to new technologies as opposed to being a leading industry and encouraging young people to learn.
And also, some to do with the fact that there is this perception of AI that is a complicated tech and therefore requires a lot of STEM knowledge to get your head around it. We already see lack of women in STEM so, naturally we see a lack of women in AI too. I also think with AI growing at the pace that it is growing now and other upcoming technologies it is of utmost importance that we start educating people of all ages and all levels about AI and what the future could look like. Most importantly we have to help the next generation be change resilient. Women in particular need to participate in shaping the future of AI, we have seen time and time again how biased AI can be and this is not the fault of the technology, but it roots in the fact that our data as humans is quite biased and we need to change that. We need to change that fast!
You started your own AI company. Can you tell us what inspired you to go this route and what fears you encountered along the way?
Yes, my company is called Comfort.AI and my motto is "Making artificial intelligence your comfort zone." I have been an AI Ethics researcher for four years and still going. One of the biggest dangers that I have identified via my research is lack of awareness about AI. AI is an industry with billions of investment dollars globally and according to The World Economic Forum it will increase our global economy by 16 trillion dollars (you can buy 8 companies the size of Apple with that money!), this means the impact that AI will have on our lives is significant. Comfort.AI is dedicated to educating people in the industry as well as the society and the schools about artificial intelligence. This includes workshops for C-Suit, middle management and end user in the companies as well as research services and consulting services to help companies navigate through this world of AI as opposed to investing in projects that they are not clear about the outcome of. Also, a percentage of the company's revenue is dedicated to educating the society about AI via free workshops.
Any one-liner advice you can give to other women starting off in this field or in general
I always live by a personal motto in my life and I advise that to anyone who believes in it too – Don't take no for an answer, find a way or make one!