Awareness Is the First Step
When it comes to protecting your company's data and reputation online, taking a proactive approach to cyber security is a must. Getting an assessment of your company's cyber security needs is the responsible first step towards achieving that goal.
Our assessment will provide you with actionable insights so you can focus your resources exactly where they need to be, whether it be investing in updated technologies or further training staff on the importance of cyber security.
Below is a sample report you can expect from our assessment.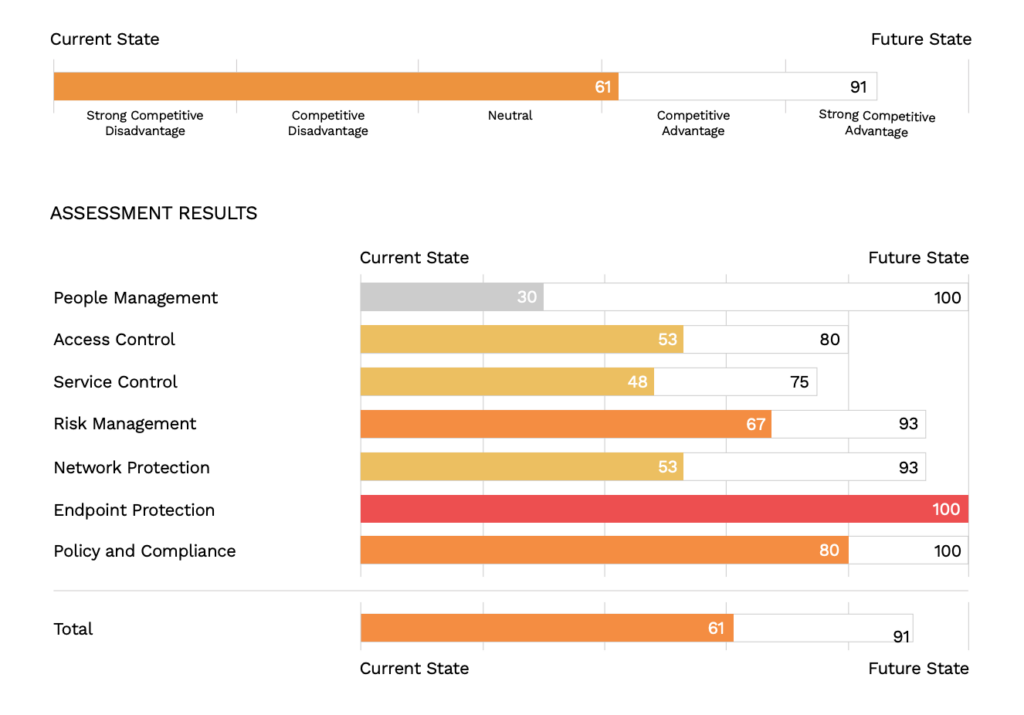 With the iT360 Cyber Security Needs Assessment, you can uncover potential weak spots in your company and take proactive steps to improve your cyber security. You will be provided with actionable insights to help you make informed decisions with your resources and a comprehensive report detailing the assessment of seven key areas.
Don't wait for an attacker to find out first. Contact us today for more information about how we can help protect your business.